Mahatma Gandhi (1869–1948)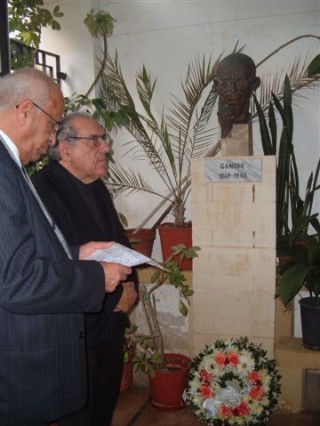 January 30, 2011
The Indian – Maltese community gathered at the Peace Lab, joining a Maltese crowd to honour this great prophet of Peace and to record his words of Solidarity, Non violence and Peace.
Mr. Barwani, head of the Indian – Malta community laid a wreath of flowers near the momument of Ghandi located at the entrance of the Peace Lab.
Fr. Mintoff espressed his appreciation of this event and appealed to one and all to discover the greatness of this man whose life was a message for everyone to follow and to participate in his world wide project.